IVORY GRILLE PRIVATE EVENTS & SPECIAL OCCASIONS
From weddings and special occasions to corporate events and parties – the Ivory Grille Restaurant and Lounge offers premier catering options to make your event a success.

In addition to our private dining accommodations, the Ivory Grille restaurant serves as the exclusive caterer for the Hotel Bothwell function spaces.
Catering menus range from one and two entrée buffets to a select menu priced per person. Alcoholic beverage services are provided as well.
Some of Our Available Spaces:
Hotel Bothwell Grand Ballroom
Located on the mezzanine level of the Hotel Bothwell and overlooking the main Lobby, the Grand Ballroom provides the ideal venue for weddings, rehearsal dinners, corporate events and organization meetings. Additional seating, private bar rental and any other additional event accommodation can be setup on the mezzanine outside of the Grand Ballroom.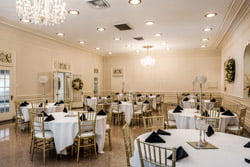 Executive Boardroom
Located on the mezzanine level and the adjoining room to the Grand Ballroom, the Executive Boardroom provides a professional space to host your business meeting, catered dinner, Ballroom buffet or catering setup. Classroom setup or classic boardroom style setup are the most popular seating arrangements for this space. A private entrance to the room is located down the second floor hallway.
Conference Center at Hotel Bothwell
The Hotel Bothwell and Conference Center offers two professional conference rooms and elegant Hospitality Suite to host your next conference, retreat, deposition, business meetings or corporate event.
Visit Conference Center Page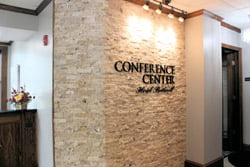 Fox Theater Event Center
Purchased by Furnell Companies in 2006, the historic theater's façade experienced a much-needed facelift to reflect the historical character the theater once possessed. The interior was transformed into a lavish event center, designed to house special occasion events, business functions or other private events.
Visit Fox Theater Site